Underwatertimes.com News Service - December 29, 2008 16:25 EST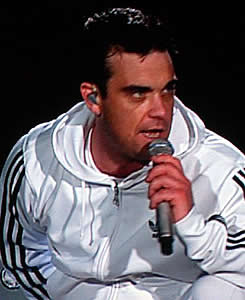 Robbie Williams plans to search for underwater aliens. credit catzi/Wikipedia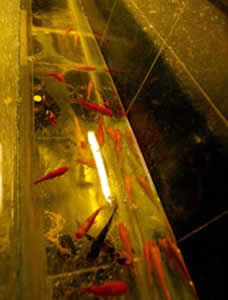 A Chinese restaurant has been criticised - for keeping ornamental fish in a urinal.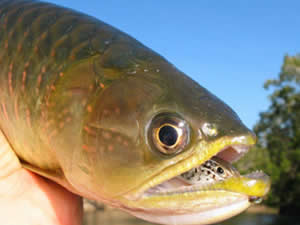 A lucky lizard has escaped after being caught with a fish. credit: Al Simson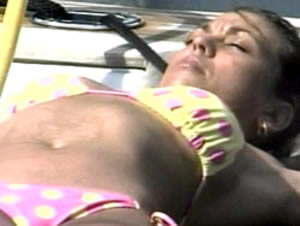 Florida-based Smokin 'em Charters featured topless deck hands for fishing trips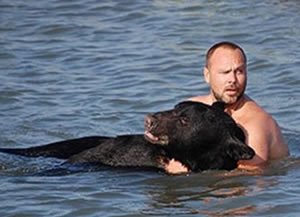 Florida biologist Adam Warwick saved a drowsy black bear that went for a swim
MIAMI, Florida --
What do mutant catfish, Robbie Williams, Chinese fish urinals, a lucky lizard and topless fishing all have in common? They all made the list of the weirdest underwater stories from 2008.
The year's weird underwater news proved once again that reality is stranger than any fiction. From the editors of UnderwaterTimes.com, here's a selection of the weirdest underwater stories of the year.
For even more weird underwater stories, check out the Underweird news section.
Something's been eating me
Lost and found
Sounded like a good idea at the time
Dubious records
Leap of faith
Animals behaving badly
Catch of a lifetime
Rescue Me