Underwatertimes.com News Service - November 8, 2006 17:59 EST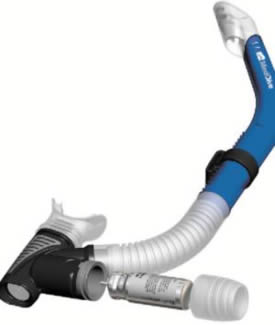 a new snorkel that is fitted for an asthma inhaler has been developed
QUEENSLAND, Australia --
A Snorkel built to carry an inhaler could open up a whole new undersea world for asthmatics.
The Australian-developed MediDive Asthma Freedom Snorkel houses the puffer within a silicon chamber attached to the mask, giving asthma sufferers easy access to medication at the press of a button.
Australian Bureau of Statistics figures show about 10 per cent of the population is affected by asthma.
Executive director of the Association of Marine Park Tourism Operators Col McKenzie said the mask could enable many people to explore coral reefs and other natural wonders without fear of an asthma attack.
Mr McKenzie said some tour operators on the Great Barrier Reef had been carrying the snorkels during trials over the past month and the feedback had been positive.