Underwatertimes.com News Service - August 2, 2011 17:59 EST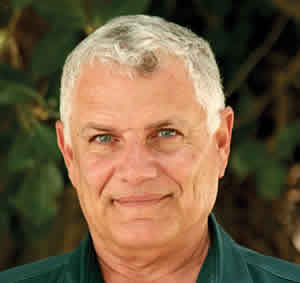 Jose Castro has released 'The Sharks of North America, compiling all of the knowledge of the entire order of sharks.
SARASOTA, Florida --
In The Sharks of North America, Dr. José I. Castro provides a comprehensive account of 135 shark species with unrivaled authority and aesthetic detail. The book, published by Oxford University Press, is illustrated with stunning, anatomically correct drawings by Diane Rome Peebles.
Compiling all of the knowledge of an entire order of creatures is quite a feat. But Castro's understanding of sharks runs far deeper than a simple listing of species. Each entry begins with the etymology of a species' common and scientific names, followed by identifying characteristics, geographic range, biology, reproduction, nursery location, growth, longevity and relation to humans.
"If we want to conserve sharks, we have to understand them. And understanding begins with knowledge of the species," says Castro, a senior biologist in Mote Marine Laboratory's Center for Shark Research and a fisheries biologist with the National Oceanic and Atmospheric Administration.
Castro stumbled into the world of shark identification as a young graduate student, when he looked in the zoology lab fridge for food to feed some crabs — at that time his subject of study. But a set of frozen shark jaws caught his eye instead and he asked his colleagues where the lemon shark came from.
Castro's colleagues informed him that the professor who caught the shark identified it as a bull shark. "But I knew it wasn't a bull shark. So I took a tooth home, checked it out and I was right. It belonged to lemon shark," says Castro.
Castro became so hooked on shark research that he switched from studying the biological effects of pesticides to earning his Ph.D. in shark biology at Clemson University. And he began working on a key for shark identification.
In 1983, his simple key became The Sharks of North American Waters, a 180-page field guide that detailed 112 shark species. Today, the book is still the premier guide for North American shark identification. (The Sharks of North American Waters even made it to the big screen in the movie "The Royal Tennenbaums" when Margot Tennenbaum, played by Gwyneth Paltrow, is seen reading it in the film's opening scene.)
Castro's drive to study sharks is fueled by curiosity. "I'm doing the same things I was doing when I was 5: Asking 'What is it, why does it do this?' Asking the same questions a child asks," Castro says. Today, Castro's expertise is called upon by researchers from all over the world.
A quarter century ago, José Castro published the shark lover's favorite guide. Now, The Sharks of North America reflects more than 25 years of advances in shark research and will be a major reference for decades to come.