Underwatertimes.com News Service - June 12, 2008 14:25 EST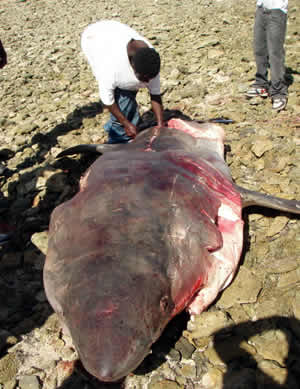 Carcass of the great white shark that washed ashore in the Bahamas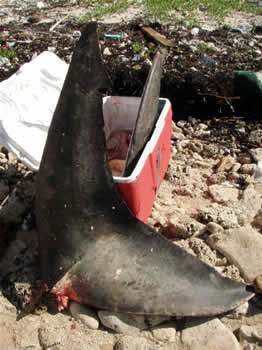 Tail of the great white shark that washed ashore in the Bahamas
GRAND BAHAMA, The Bahamas --
Bahamas officals are concerned over reports of local residents hacking up and carting away a large shark washed up on Grand Bahama Island. The shark is believed to be a great white.
Upon reaching the scene, UNEXSO staff were shocked to see that local residents where chopping up the shark in order to take it home and eat it.
Warnings have since been posted by the Department of Health not to eat the shark meat as it has not been determined what killed the great beast.