Underwatertimes.com News Service - September 16, 2009 22:46 EST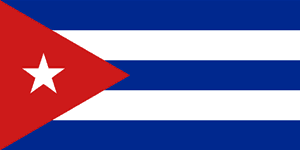 Four Cuban scientists will visit Florida's Mote Marine Lab in Sarasota
SARASOTA, Florida --
Cuban scientists are crossing geographic and political boundaries to visit the United States as part of an effort to study and protect our shared oceans - and they specifically requested to drop by Mote Marine Laboratory.
Delegates from Cuba's Ministry of Science, Technology and Environment, its Institute of Oceanology and the National Aquarium of Cuba will visit Mote on Sept. 18-19 and talk with Mote scientists about current collaborations and new opportunities to work together. This trip, facilitated by the Environmental Defense Fund, is a rare chance for Mote's team to bring Cuban collaborators to their home base in Sarasota, after traveling repeatedly to Cuba to plan and conduct conservation-oriented marine research over the past five years.
Scientists are only beginning - or preparing, in some cases - to investigate in Cuban waters the sharks, fishes, sea turtles, dolphins and other marine species, many of which are migratory and sometimes spend time in Florida waters, too. Conservation efforts depend on knowing which species live around Cuba for part or all of their lives, their population status and what threats they face.
Cuba's waters host healthy coral reefs and other pristine ecosystems, which Cuban officials have worked to conserve in recent years by creating marine protected areas, among other efforts. Cuban scientists have actively sought to work with their counterparts in the U.S., who are eager to apply their resources to conservation in Cuban waters.
But researchers from the two nations can rarely join forces, due to a 47-year trade embargo that severely restricts U.S. travel to Cuba and thwarts most Cubans' efforts to visit the U.S. Despite this hurdle, Mote scientists and others have begun reaching across the water, with legal approval from the U.S. Department of Treasury.
"Marine ecosystems know no national borders, so marine science and conservation require international cooperation," said Mote President and CEO Dr. Kumar Mahadevan. "We're honored to host this esteemed delegation from Cuba, whose teamwork with Mote holds great promise for marine conservation."
The delegates will meet with Mote scientists on the morning of Sept. 18, tour Mote's City Island facilities on the afternoon of Sept. 18, then dine at the Ritz-Carlton, Sarasota on Siberian sturgeon and caviar from Mote Aquaculture Research Park (MAP), where Mote staff sustainably raise economically important fish inland using innovative techniques to recirculate water. The group will tour MAP in eastern Sarasota County on Sept. 19.
The Cubans' visit is funded by the Environmental Defense Fund, whose lawyers helped acquire their travel visas - "a nearly impossible task," said Senior Attorney Dan Whittle, who directs the Fund's projects involving Cuba. Whittle will accompany the delegation to Mote after they take part in a symposium on protecting Cuba's environments with the Fund on Sept. 16 in Washington, D.C.
"The delegates specifically asked to visit Mote, and we're excited to bring them there," Whittle said. "Mote has been a valuable partner to Cuba and the Environmental Defense Fund in fostering conservation in the Gulf of Mexico, the Caribbean and the southeastern Atlantic. I think these collaborations have a bright future in several areas, shark conservation among them."
Through collaboration with Cuban colleagues, Mote scientists discovered a previously unknown tiger shark nursery - where young sharks feed and grow - in a May 2009 expedition along Cuba's northwest coast. That expedition involved Mote staff along with scientists and students from the University of Havana.
"We're excited to be starting these important basic studies on Cuban ecosystems with colleagues in Cuba," said Dr. Robert Hueter, director of Mote's Center for Shark Research. "Working in the Gulf of Mexico and Caribbean region and having to ignore the importance of Cuba has been like trying to predict hurricanes with a whole set of satellites missing - it created a big hole in our data. Now, by teaming up with Cuban scientists, we're beginning to fill this gap."
Hueter plans to study whale sharks in Cuba this October, using satellite tracking tags to learn what they do after leaving their summer feeding grounds near Mexico. Mote researchers also are working with Cubans to monitor the numbers and types of sharks caught by the island's fishermen.
Mote scientists' other goals in Cuba include studying dolphin populations for conservation purposes and expanding fisheries research, which currently focuses on bonefish. They hope more opportunities will arise as scientific and educational relationships with Cuba grow, allowing research and conservation efforts to enhance the marine resources of both nations.
In the past two years, Mote staff have joined Cuban scientists in two international workshops on marine science and conservation co-organized by The Ocean Foundation, the Center for International Policy and the Harte Research Institute. Along with representatives from Mexico, who attended the second meeting in March 2009, Mote will join U.S. and Cuban scientists to set a five-year plan of action for collaborative marine science in the Gulf of Mexico during Oct. 25-27 in Havana.
Mote scientists will also present several projects at ColacMarCuba 2009, an international marine science conference Oct. 26-30 in Havana.
The Cuban delegates are:
Luis A. Barreras Cañizo: Mr. Barreras is a longtime specialist in international cooperation in Cuba's Ministry of Science, Technology and Environment and coordinates the joint research activities between U.S. and Cuban scientists and institutions.
Dr. Guillermo García Montero: Dr. García is Director of the National Aquarium of Cuba and the President of the National Committee on Oceanography. He also serves on the Advisory Council of the Harte Research Institute at Texas A&M University. He is an expert in coastal zone science and management.
Dr. Pedro Manuel Alcolado Menéndez: Dr. Alcolado joined Cuba's Institute of Oceanology in 1972 as a marine biologist. As a Senior Researcher, his current research focuses on the conservation of coral reefs and the integrated management of the coastal zone. In 2002, Dr. Alcolado received a special acknowledgement from the Cuban Environment Agency for his outstanding performance as Scientific Advisor of a project titled "Protection and sustainable use of the biodiversity in the Ecosystem Sabana-Camagüey," a joint effort between the United Nations Development Programme and the Global Environment Facility. He is also a permanent member of the National Committee for Doctoral Degree in Biological Sciences.
Dr. Dalia María Salabarría Fernández: Dr. Salabarría is a marine biologist and is Director of Center for Environmental Information, Management and Education within the Cuban Ministry of Science, Technology and Environment (CITMA). She is an expert in sea turtle conservation, invasive species, and integrated coastal zone management. Currently, Dr. Salabarría is the coordinator of the Cuban National Group of Biodiversity and has also been involved in the development of the CITES Convention program in Cuba. She is a Senior Professor and the coordinator of the Master program in Ecosystem Management at the School of Management, Science and Technology at the Superior Institute of Technology and Science, CITMA.