This is a printer version of an UnderwaterTimes.com article.
To view the article online, visit: http://www.underwatertimes.com/news.php?article_id=79602318410
---
Shark Conspiracies: Cover-ups, Misinformation Revealed With Ric Wilson Of The Australian Shark Patrol
January 22, 2008 17:53 EST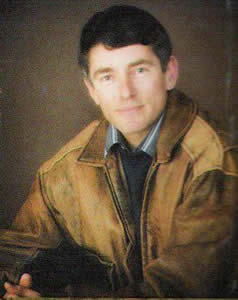 Ric D.T. Wilson, head of the Volunteer Shark Patrol, Victoria, Australia, author and shark researcher.
SAN DIEGO, California -- The February, 2008 episode of Shark Conspiracies is now available for free download. Shark Conspiracies explores shark sightings and attacks in a new way, by exposing the cover-ups and misinformation sometimes generated from tourism and conservation interests. Shark Conspiracies claims to be both "pro shark" and "pro truth."
This month's podcast features a interview with author, researcher and pilot Ric D.T. Wilson, of Victoria, Australia. Ric, a controversial figure down under, gave us an emotionally moving and enlightening interview, and showed us how a true hero never drops the torch of serving his fellow citizens.
The 30-minute podcast is available to listen or to download for free at sharkconspiracies.net.
---