This is a printer version of an UnderwaterTimes.com article.
To view the article online, visit: http://www.underwatertimes.com/news.php?article_id=79083621054
---
Shark Conspiracies: Recent Shark Attack News, Sightings, And Alleged Conspiracies Examined
April 23, 2008 06:20 EST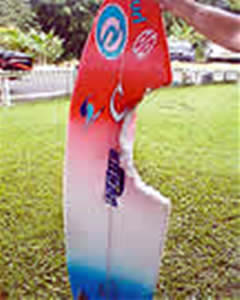 Bethany Hamilton's surfboard. Kevin questions Bethany's reluctance to discuss her shark attack.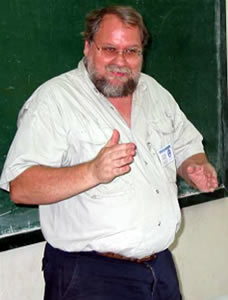 George Burgess of the ISAF. Kevin highlights possible bias in the record keeping of ISAF
SAN DIEGO, California -- The May 2008 episode of Shark Conspiracies is now available for free download. Shark Conspiracies explores shark sightings and attacks in a new way, by exposing the cover-ups and misinformation sometimes generated from tourism and conservation interests. Shark Conspiracies claims to be both "pro shark" and "pro truth."
Podcast host Kevin Harris's latest episode features gripping and relevant news confirming the real life existence of some recent shark conspiracies, including references to Bethany Hamilton, the International Shark Attack File, Huntington Beach, CA Lifeguards, among others. The podcast runs about 9.5 minutes.
The podcast is available to listen or to download for free at sharkconspiracies.net.
---