This is a printer version of an UnderwaterTimes.com article.
To view the article online, visit: http://www.underwatertimes.com/news.php?article_id=63978502141
---
Shrinkage: Sport Diver Purchases Scuba Diving Magazine As F+W Media Exits Scuba Marketplace
December 18, 2008 11:01 EST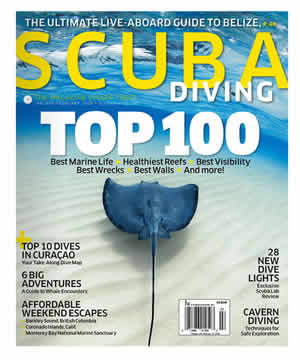 Sport Diver has purchased Scuba Diving magazine.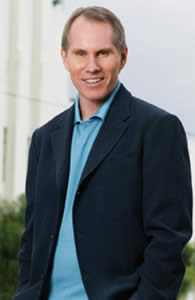 Bonnier CEO Terry Snow calls Scuba Diving magazine 'a perfect strategic fit for us'
WINTER PARK, Florida -- Bonnier Corporation, publisher of Sport Diver, today announced the purchase of Scuba Diving magazine from F+W Media Inc. The acquisition positions Bonnier as the dominant media company in the dive industry and expands its presence as the pre-eminent enthusiast sports publisher in the world.
The deal includes a significant new online presence for Bonnier. ScubaDiving.com hosts one of the largest online communities in the dive industry and will complement Sport Diver's ongoing digital initiatives.
"Scuba Diving is a perfect strategic fit for us," says Bonnier Corp. CEO Terry Snow. "We serve the enthusiast market better than anyone in the business, so adding Scuba Diving to our existing Sport Diver title will only enhance our relationship with the dive industry and its passionate audience."
"F+W Media has made a strategic shift from traditional print publisher to integrated media company," said David Nussbaum, Chairman & CEO of F+W Media. "Our future success will grow from our community model and by giving full focus to our core categories – those with the most opportunity for growth and profit potential through events, competitions, books, magazines and online. Only after a considerable portfolio review did we determine to exit the scuba diving marketplace. We are pleased to be able to place the title with Bonnier, a better strategic fit for the magazine and the category overall."
"Scuba Diving is a strong and respected brand," says Dave Freygang, Vice President of Publishing for Bonnier's Enthusiast Division. "We understand that the lifeblood of the diving industry is bringing in and retaining divers. We will work with our marketing and strategic partners to do just that and, at the same time, offer the industry the best return on investment with the most experienced editorial and sales staffs in the business."
Scuba Diving and Sport Diver will now be aligned with The Undersea Journal, a publication Bonnier produces for PADI, the sport's largest certification agency, creating the new Bonnier Dive Group, which will fall under the Enthusiast Group.
When reached for comment, Dean Turcol, VP, Corporate Communications of Bonnier said that both magazines will continue to be published. Scuba Diving's operation will be moving from Savannah, Georgia, to Bonnier's corporate headquarters in Winter Park, Florida.
Terms of the deal were not disclosed.
---