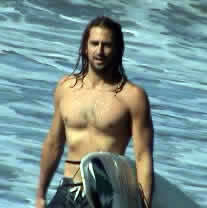 Surfer's Shark Attack Story: A Biting Tale at Florida's 'Shark Bite Capital of the World'
New Smyrna, Florida - Nov 3, 2003 16:38 EST
If someone didn't tell you, you would never know by looking that there's something different about New Smyrna, Florida. Even if they did tell you, you probably wouldn't believe it. That is, on the surface, New Smyrna doesn't look that...