Underwatertimes.com News Service - May 14, 2008 15:12 EST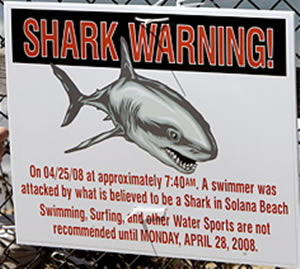 A shark warning sign posted on Solana Beach after the fatal attack on Dave Martin.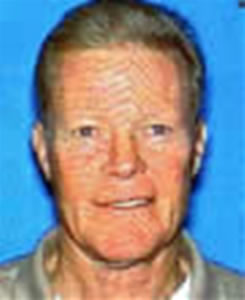 Dave Martin was killed by a great white shark off Solana Beach, California on April 25th, 2008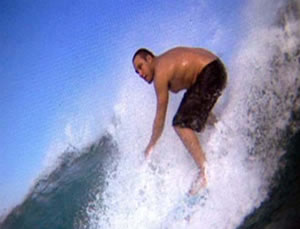 Surfer Adrian Ruiz was killed by a shark on April 28th, 2008, off Troncones beach in Mexico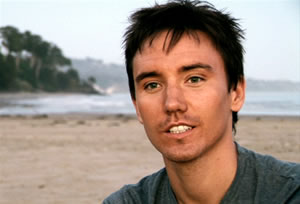 The release of Rob Stewart's film Sharkwater on DVD coincided with several shark attacks
SAN DIEGO, California --
The May, 2008, episode of Shark Conspiracies is now available for free download. Shark Conspiracies explores shark sightings and attacks in a new way, by exposing the cover-ups and misinformation sometimes generated from tourism and conservation interests. Shark Conspiracies claims to be both "pro shark" and "pro truth."
The May episode discusses a number of shark attacks recently in the news:
A swimmer killed in clear water off of San Diego by a massive great white shark.
An American surfer in Mexico killed by a devastating bite to the leg by a 660-pound tiger shark.
An Australian swimmer mauled by a white shark off a popular beach. Eleven shark attacks in 4 weeks off New Smyrna Beach, Fl.
The state of Alabama banning shark chumming off its beaches.
Kevin explores these tragedies and comments on the untimely release of Rob Stewart's eco-adventure film Sharkwater, where the public is told that sharks don't eat people, and they don't want to hurt us.
It's all in the May podcast, which runs 18:10.